Becoming An Editor
Would you love to work on exciting creative projects with authors and publishers, support academics with their research, or help businesses perfect their communications? Editors earn $53K+ per year on average. Get certified as a professional copy editor, and dive into the 100K editing jobs currently available across the industry!

✔️ CPD accredited
✔️ Beginner friendly
✔️ Guaranteed work with Proofed
✔️ 5–6 weeks at 10 hours a week
✔️ 9 modules and 35 lessons
✔️ Expert tutor support seven days a week
✔️ Private alumni Facebook group
Take Our Online Course to Qualify for New Job Opportunities as a Professional Editor and Get Paid to Work from Anywhere
100K
 Open editing jobs as seen on Upwork, Freelancer, LinkedIn, and more
$50k+
Average annual pay in editing-related jobs in the US, according to salary.com
140+
Average number of remote copy editing jobs available in universities, startups, publications, and media agencies via Indeed.com
10+
Different job types that you can apply for as an editor (line editing, copy editing, web editing, and more!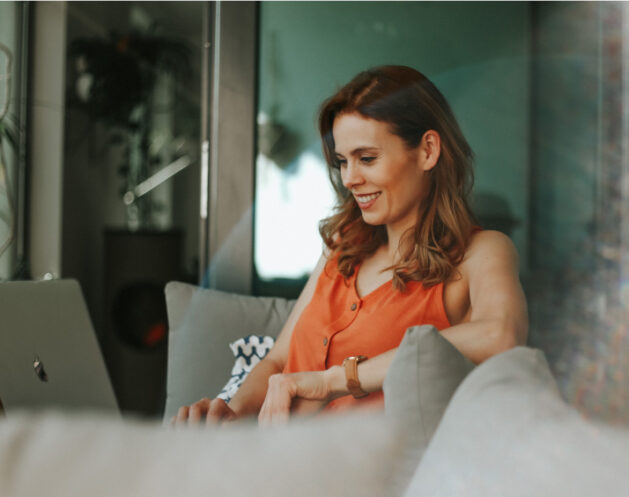 Gain Extra Income with High-Level Copy Editing Skills

Already have a grasp of what makes good writing great? Becoming An Editor will help you harness that instinctive knowledge and push it to a professional level. You'll learn how to edit all sorts of texts, from academic papers to literary novels, and deliver work that keeps clients coming back. 
Master a sought-after skill set and begin working as a copy editor in as little as four weeks.
Learn how to collaborate with a diverse range of clients and use the tools every editor typically relies on.
Gain an accredited certification to highlight your expertise to potential clients.
Pass the final exams of both Becoming A Proofreader and Becoming An Editor with distinction scores (80% or above) to take on your first project with our partner, Proofed, under the work guarantee.*
Who Is This Editing Course For?
You can become a freelance editor if you aspire to…
Launch a freelance business doing what you love
Earn more, or boost your existing income
Thrive in a career doing what you enjoy and excel at
Work for yourself and be your own boss
Embrace the freedom to work from anywhere, anytime
Fit work into life, not the other way around
Choose a career that flexes around your family 
Work from home or on the road – whenever you want, on whatever projects you want
Stand out in a competitive job market
Impress potential employers with a highly specialized skill
Confidently apply for a variety of copy editing jobs at startups, media agencies, or universities
Boost your resume by adding a CPD-accredited certification
Introducing Our Becoming An Editor Course
9 modules, 35 lessons, dozens of practice-based exercises

We don't just help you develop the core skills every elite copy editor has. Our thorough lessons will also empower you to communicate with clients and navigate freelance projects professionally and with confidence.
Comprehensive content
Learn the differences between copy, line, and comprehensive editing, as well as how to improve different types of writing – from commercial copy to creative fiction.
Interactive by design
It's more than just words on a screen! With a mix of quizzes, practical try-it-yourself exercises, and detailed examples, we'll help you stay engaged every step of the way.
Built by editing experts
You'll learn from materials carefully crafted by academics and editing experts, who share their combined knowledge of style, structure, tone of voice, and more to help you launch your own editing career.
1:1 interaction with tutors
Perhaps the standout feature of the course – our friendly, expert tutors. They're on hand to give help whenever you need it. After receiving comprehensive written feedback on your final assignment, you'll have the chance to review it with a tutor on a call.
Self-paced learning
Learn at your leisure with no pressure. You can complete the course in just a few weeks or take a few months – it's up to you. Lifetime access means you can dive back in whenever you like. 
Leads to work opportunities
Achieve grades of 80% or more on the final assignments in Becoming An Editor and Becoming A Proofreader, and you can start earning right away during a 10-document work trial with Proofed.
How Does This Copy Editing Course Work?
Here's what to expect after starting the course: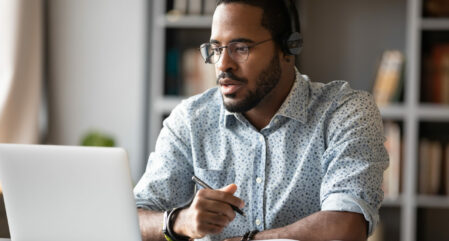 Complete the course and take the final assignment
Take as much time as you need to go through all the lessons, try-it-yourself exercises, and interactive quizzes. You can contact the tutor team at any time if you have any questions. In the last module, you'll come to the final assignment, which you can take as long as you need to complete.
Did you know? You can take the final exam for each course more than once. But our tutor support will give you a good chance of nailing it the first time.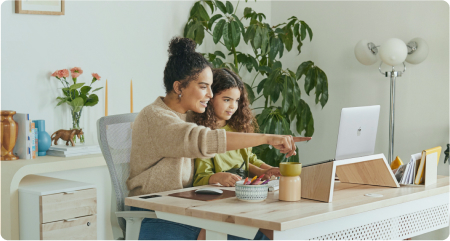 Get detailed feedback and receive your CPD-accredited certificate

Once your final assignment has been graded by one of the tutor team, you'll receive your score, detailed feedback, and a course completion certificate. You'll also have the opportunity to schedule a one-on-one call with a tutor to discuss your work and tips for developing your skills.
Did you know? With a seal of approval from this respected UK institution, our CPD-accredited course looks great on your resume! Prove to employers or clients that you have the skills for the job.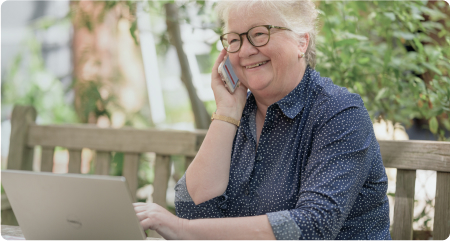 Explore job opportunities with our course bundle
Our work guarantee is available for graduates of both Becoming An Editor and Becoming A Proofreader. If you achieve 80% or more in the final assignment for each of these courses, we'll offer you a 10-document paid trial with our partner, Proofed.
Did you know? Our highest-achieving graduates have gone on to edit for brands such as Samsung and Substack at Proofed.
Get Certified and Dive into Varied Editing Work
Our graduates have edited for an impressively diverse range of clients, from Harvard to Samsung, across countless topics and formats. With projects including academic papers, B2C web copy, medical texts, and everything in between, you can specialize in a sector or embrace variety.
Having just retired from my 30-year career, it opened doors for remote, freelance work!
"I took the proofreading and editing courses and I am now working with Proofed! I learned so much and refer back to the programs for assistance in my work. I should have taken these courses before I wrote my dissertation!"
This course enabled me to kick off my new career. I owe so much to Knowadays.
"I'm now doing what I should have done years ago. And the support doesn't end after qualification; the Knowadays team is still available to offer help and advice whenever I need it. This tuition does even more than it says on the tin."
Remote proofreading and editing fit my lifestyle perfectly. I cannot quite believe how far I have come over the past year or so.
"I have been a fan of the written word since I was a child, so buying the Editor course was a natural progression. 

I am still very much in the early days of my new career, but I thoroughly enjoy it and get a real sense of satisfaction when I have completed an assignment. 

Both courses are thorough and cover numerous topics. The information is explained clearly, and the test documents are a great help in understanding the coursework. Excellent value for money also".
Working with Proofed, I get to read student work and help people at the start of their careers, which feels quite satisfying.
"Knowadays offers flexible, informative, and well-thought-out courses. They give you insights into what's expected of you in this job.

I'm happy to have found a new way to make money to supplement my retirement. Now I can travel and eat out with my wife, feeling like I deserve it.

Also, proofreading students' work makes me feel like I'm giving them a great step forward and that's quite satisfying. I give back and I'm paid for it."

Becoming An Editor Course Curriculum
Here's an insight into each information-packed module:
Why Is Our Becoming An Editor Course Better Than the Competition?
See how we compare with other editing courses:
| | | Other Editing Courses |
| --- | --- | --- |
| 9-module course designed by experts | | |
| Full-time tutor support | | |
| Dedicated customer support | | |
| Final assignment graded by a real tutor | | |
| Work guarantee for graduates of two courses | | |
| Price | $499 | $597 |
Meet Our Friendly Tutors
Our team members are all Knowadays graduates, so they're the perfect people to give you a guiding hand. They'll boost your confidence as you progress through the course.
Hear from Our Graduates
Freedom. Extra income. A sense of accomplishment. They gained all this and more by taking a chance and changing their career.
Frequently Asked Questions About Our Editing Course
Guaranteed work sounds great, but surely there's a catch?

There are no hidden surprises with our guaranteed work offer.

If you pass Becoming An Editor and Becoming A Proofreader with a distinction score (at least 80%) in each final assignment, we'll offer you the chance to take up a 10-document work trial with our partner company, Proofed – one of the world's leading proofreading and editing services. If you successfully pass this paid trial, you'll gain access to the wider Proofed platform and be able to accept bigger and -paying documents. As you build confidence and experience, you may also be invited to take on specialist work with business clients, further boosting your earning potential.

And if you don't score 80% first time, it's no problem. You can purchase additional attempts, and you'll receive ample support from our friendly tutor team along the way.

Who can take this course?

Everyone is welcome to take the Becoming An Editor course, but we do expect you to understand the fundamentals of proofreading. Although it's not mandatory to take our Becoming A Proofreader course beforehand, it is highly recommended. If you want the opportunity to benefit from our work guarantee with Proofed, you will need to complete both courses. Learn more about our course bundle here.

How does this editing course work?

Becoming An Editor is made up of nine in-depth modules, each focusing on a different area of editing. Each module is broken down into lessons on specific topics. You can make your way through the course in your own time and come back to finished lessons to refresh your knowledge whenever you like.

The lessons contain a mixture of informative content that aims to teach you about the different types of editing and the industry as a whole and instructional content that describes in detail the active skills required to edit different types of writing.

As well as the educational written content, each module includes additional components to keep you engaged. Our quizzes and try-it-yourself exercises are designed to help you test your skills ahead of the final assignment and highlight areas you might need to revisit.

In the final module, we'll take you through the main areas to review before you attempt the final assignment. In this, you'll need to edit a document according to the instructions provided and using the skills you've learned in the course. You can take as long as you need to complete the assignment, and we encourage you to refer back to the course while you work. Once your edited document is graded by one of the tutor team, you'll receive detailed feedback. If you don't pass the first time, don't panic! You can purchase additional attempts.

I've already completed the Becoming A Proofreader course. Should I enroll in Becoming An Editor, too?

Although many people complete our Becoming A Proofreader course and go on to enjoy fulfilling freelance careers, our Becoming An Editor course will help you refine your skills and develop new ones.

Becoming An Editor teaches you how to improve the structure, content, and flow of a text. But that's just the beginning! The course also explains how to work with digital content, how to edit for a global or a specific audience, how to approach different styles of writing, and how to factor in the legal and ethical aspects of editing.

If you want to work on more complex documents – and enjoy a higher earning potential – our Becoming An Editor course is the right choice. Success in both courses will give you the opportunity to take up a work trial with our partner company, Proofed. For more details, please see our work guarantee page.

How long will it take to complete the course? Can I start the editing course at any time?

One of the highlights of learning with Knowadays is that you can easily slot it into your schedule. When you purchase one of our courses, you receive lifetime access. This means you can begin whenever you like and work through the modules at the perfect pace for you.

Is there a UK and a US version of the editing course?

Yes, there are two versions of the course! You will be assigned the US version as standard, but if you would prefer the UK version instead, you can email us at [email protected] and we will make the switch for you.

How do I know editing is the career for me?

An editing career could be for you if you enjoy:

Reading, writing, and understanding the intricacies of the English language
Spotting errors in written text using your excellent attention to detail
Constantly learning new things
Developing skills such as organization and communication
Working at your own speed and in your own time

Having an understanding of the day-to-day aspects of an editor's job may help you to decide whether this is the right career path for you. It could suit you very well if you think you might like:

Correcting mistakes in spelling, punctuation, and grammar
Adjusting the wording and structure of text to make sure it reads as clearly as possible
Working on a document to maintain a consistent style and tone

With so many editing courses available, how do I know this is the right one?

It's difficult to know if a course will suit you until you give it a go – which is exactly why we offer a free trial! You can get a taster of studying with Knowadays by taking our sample lessons, which include fun, interactive quizzes.

In general, when deciding whether to take an editing course, ask yourself:

Does it cover the basics?
Does it include interactive activities to test my knowledge?
Does it include learning support?
Will I receive a certificate to show potential clients?
Does it have positive reviews?

With Becoming An Editor, the answer to all of the above is a resounding "Yes!"

What's the difference between proofreading and copy editing?

In the editing process, proofreading comes right at the end – after comprehensive editing, line editing, and copy editing are complete. Here's the process:
Comprehensive editing ➜ Line/stylistic editing ➜ Copy editing ➜ Proofreading
A proofreader's job is to remove or fix mechanical issues, such as incorrect or missing punctuation, grammar mistakes, and spelling errors.

An editor, on the other hand, makes sure that the words, sentences, and paragraphs all showcase the writer's ideas clearly with a smooth flow and consistent, authentic voice.

However, the lines between proofreading and editing online content and copy can blur. Some clients might not know what kind of editing they need. Luckily, our course teaches you everything you need to know about the different types of editing, along with how to assess the scope of each job before you begin.

What do I need to take the course?

All you need is a laptop or desktop computer, internet access, and a full version of Microsoft Word (2016, 2019, 2021, or 365). You can view the course on a smartphone, tablet, or Chromebook, but you won't be able to complete the try-it-yourself exercises on one of these devices because they don't use a full version of Microsoft Word with the necessary tools. It's also easier to study while using a larger screen size.

Aside from that, all you need is some time to study, a little self-discipline, and the drive to explore the world of editing!

You can still take the course if English isn't your first language, but please be aware that you'll need an excellent command of written English to pass the final assignment.

Do I need any qualifications or previous experience to enroll in the course?

You don't need to study editing in advance to take the course; however, you should have a good grasp of the principles of proofreading. Becoming An Editor is designed to be your journey to training as an editor. It's carefully crafted to take you from complete beginner to experienced professional.

However, if you already have editing skills you'd like to expand on, or if you want to redirect your career, this course (and our guaranteed work offer) is still an excellent option.

Is Becoming An Editor a certified course? Do I get an editing qualification?

Becoming An Editor is accredited by CPD, a professional entity that assures excellence in training. CPD-certified courses are meticulously checked by industry experts, making them an invaluable addition to your resume.

You'll receive a digital certificate via email when you complete Becoming An Editor, to highlight your achievement and allow potential employers and clients to recognize your knowledge and skills.

Is there a money-back guarantee?

Yes! We'll refund any course purchase if you make a request within 14 days of the purchase date and have not yet completed a final assignment.

To request a refund, send an email to [email protected] and we'll be in touch.

Does it matter where I live?

You can be anywhere in the world! All you'll need is a computer (PC or Mac), an internet connection, and a full version of Microsoft Word (2016 or later).

Please note that to work with Proofed, your country of residence must have a tax treaty with the United States Internal Revenue Service and use a currency that's compatible with Proofed's payment platform. These countries are listed here.

If I successfully complete the Becoming An Editor course, am I guaranteed work with Proofed?

When you pass both our Becoming A Proofreader and Becoming An Editor courses with distinction scores of 80% or higher, you'll have the chance to work with our partner company, Proofed, initially on a 10-document trial basis. Completing only the Becoming An Editor course does not guarantee work with Proofed.

Is there a demand for editors in the US?

From businesses to non-profits, all sorts of companies create content that requires editing. Some will keep production in-house, but there's a consistent need for professional freelance editors who can complete the work to an excellent standard.

The rise of artificial intelligence is also boosting demand for editors. Our partner, Proofed, has witnessed clients from an array of industries test AI in content production and seen that there's still a significant need for humans to review, fact-check, and edit the results.

Web copy, blog posts, social media content, email marketing, theses, fiction, manuscripts, journal articles, legal texts, medical reports – there's an enormous variety of editing work available (and that's not even an exhaustive list)!

How much does the editing course cost?

Becoming An Editor costs $499. If you're also interested in learning how to proofread, we offer a bundle of two courses for $849, saving you 15% and giving you the opportunity to work with our partner company, Proofed. Learn more about the bundle here.

How much money do editors make?

The rates you charge as an editor may vary based on factors such as:

Your experience
The complexity of the project
The specialist subject area
The type of client

The EFA (US) suggests a minimum hourly rate of $36–$40 (depending on the nature of the project). The CIEP (UK) suggests a minimum hourly rate of £33.30.

Editors' annual earnings will also depend on the style of editing they do. According to Salary.com and other sources from our in-depth research, editors command these wages on average:

Acquisition editor: $55,701
Development editor: $65,305
Fact-checking editor: $44,655
Line editor: $56,166
Copy editor: $75,000

When you begin, it might take you time to build up to charging a higher rate for your services. However, as you gain experience, skills, and clients, you can increase your rates.

Can you make a living editing?

Hundreds of thousands of people worldwide earn a living as editors. And there are plenty of Knowadays graduates among them!

After taking our course, you could specialize in one of these editing pathways or choose several:

Developmental editor
Fact-checker
Line editor
Copy editor
Technical editor
Managing editor

Just like with any freelance career, you need the motivation to develop your skills, source clients, and build experience. But if you can manage this, there's no reason you won't thrive as an editor. Plus, as you become more adept, and undertake extra training or accreditation, you can raise your rates.

How do I get my first editing job?

If you pass your final assignments on Becoming A Proofreader and Becoming An Editor with a distinction score of 80% or higher, we'll fast-track you into your first editing job! As part of our guaranteed work offer, you'll have the opportunity to take on a 10-document paid trial with our partner company, Proofed. They onboard new editors on a monthly basis, so it won't be long before you're able to take on your first document from a real client.

Rather find your own clients? Or want to balance working with Proofed with working independently? There are several steps you could take, including:

Updating your resume and applying for freelance editing opportunities
Signing up for freelance marketplaces
Promoting yourself on social media
Networking with fellow freelancers in editing groups
Cold emailing potential clients

Can I book staff training or group bookings?

We don't offer in-person corporate training at the moment. But we're happy to talk about a group discount! Just get in touch at [email protected].

What language is the course in?

While we offer our Becoming A Proofreader course in both US and UK English, so learners can reinforce their learning by seeing the dialect rules applied in the text, we only offer Becoming An Editor in US English.

Who can I discuss my questions and doubts with?

If you're not sure whether Becoming An Editor is right for you, we're here to help you decide. Reach out at [email protected] and we'll be happy to answer your questions.

And if you do take the leap? You'll receive ample support from our tutors along the way. Each member of the team is a Knowadays graduate, so they're perfectly placed to give you a helping hand.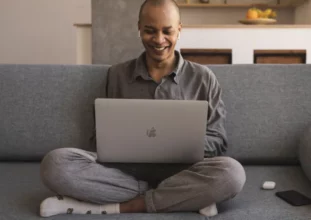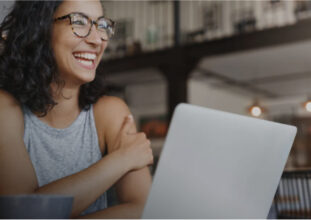 Proofreader & Editor Course Bundle
Save 15% with code bundle15