Becoming A Freelance Writer
Professional freelance writers earn $56K+ on average each year. Become an expert content creator, gain experience with our publishing guarantee, and boost your income – while working from home, or anywhere you like!

✔️ CPD accredited
✔️ Beginner friendly
✔️ Blog-writing guarantee with Knowadays
✔️ 100% self-paced learning with lifetime access
✔️ 50+ hours of learning time
✔️ Expert tutor support
✔️ Created by multiple expert content writers
Launch A Profitable New Career Or Side Business
100K
Open writing jobs as seen on Upwork, Freelancer, LinkedIn, and more
$55
Average hourly pay for writing-related jobs in the US, according to the EFA
6K
Successful learners who have graduated from Knowadays courses
7M
Number of blog posts published every day, according to FirstSiteGuide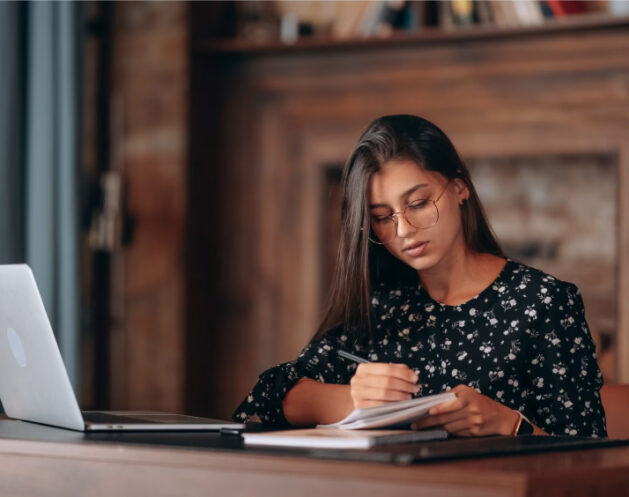 Find Freedom With Freelance Writing
Already have raw writing talent? Our freelance writing course is tailor-made to take you from amateur wordsmith to full-fledged professional. It will teach you to research, structure, and write engaging blog posts and articles, as well as source your own clients and launch a lucrative freelance writing business.
Develop an in-demand skill set, and begin working as a content writer in as little as six weeks.
Gain a distinction in your final assignment, and take on your first project: writing three pieces of content for the Knowadays blog!
Learn how to find, work with, and impress a diverse range of clients.
Receive an accredited certification to showcase your skills to potential employers or in the freelance marketplace.
Who Is This Freelance Writing Course For?
You can become a freelance writer if you want to…
Work on your own terms
Leave a rigid work schedule behind and set up solo
Stop clock-watching and find success in a creative, fulfilling career
Pick and choose from projects with purpose
Earn a living from writing   
Make $56K+ on average as a freelance writer
Bring in extra income to supplement retirement or full-time work
Turn your natural writing abilities into a well-paid job
Organize work around your life
Carve out a career that slots seamlessly into family life
Fit projects around your current commitments, not the other way
Ditch the commute and work from home or remotely
Introducing Our Becoming A Freelance Writer Course
8 modules, 23 lessons, 15 practice-based exercises and quizzes, and 6 useful business-building templates
Our practical assignments and detailed case study will give you the confidence to apply your newfound writing expertise to professional projects. Time-saving resources are an added bonus that will streamline your freelance business.
50+ hours of study
Understand the ins and outs of crafting blog posts and articles that engage readers and retain clients. You'll master how to research, outline, write, and redraft compelling content. 
Immersive by design
With quizzes, try-it-yourself exercises, a case study, and a mock assignment, we'll have you applying your newly enhanced creative skills every step of the way.

Crafted by content experts
You'll learn through materials masterminded by professionals, each with 10+ years' experience writing for world-leading brands.
1:1 tutor feedback
Our friendly, expert tutors can be a guiding hand as you progress through the course. They'll also provide comprehensive, personalized feedback on your final assignment.
Self-paced learning
Just like your future freelance writing career, this course is designed to flex around you. Lifetime access means you can refresh your knowledge whenever you need to. 
Leads to your first project
Achieve 80% or more in the final assignment to gain valuable experience by writing three pieces of content for the Knowadays blog! You'll come away with professionally edited samples to add to your portfolio.
Our Publishing Guarantee – Everything You Need to Know
One of the hardest parts of starting a freelance writing career is getting the published writing samples to prove your skills to potential clients. The solution? Our publishing guarantee.
If you graduate from Becoming A Freelance Writer with a distinction score, you'll have the chance to take on a one-off project with the Knowadays content team. You'll experience the reality of working as a freelance writer and come away with three professionally edited pieces for your portfolio.
Here's how our blog-writing offer works: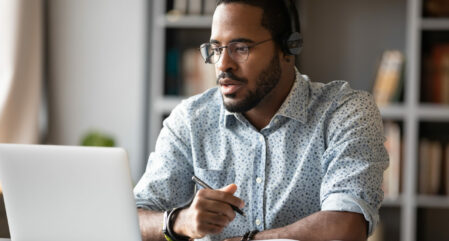 Pass with a distinction and get onboarded by the team
Achieve a score of 80% or more in the final assignment and our content team will send you an onboarding pack. They'll walk you through the process, and assign your first writing brief.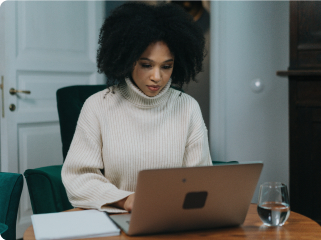 Write your first pieces of content
Our team will be on hand to guide you through the drafting process. After you submit your first piece, they'll review it and provide you with constructive feedback to help you to further develop your writing skills. You'll then follow the same process for your remaining two blog posts.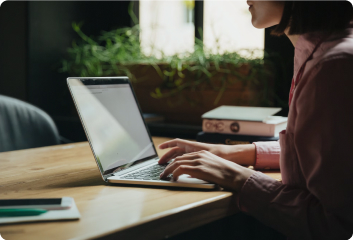 Get three expertly edited portfolio pieces
We'll have your content professionally edited to help it really shine. You'll then write a bio to receive full credit for your work published on our blog.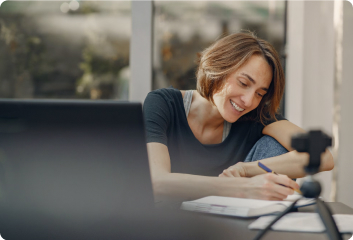 Launch your freelance writing career
You can use your blog posts as samples to gain more freelance writing work. As you expand your experience and roster of clients, you can earn a median of $56K per year as a freelance writer. 
Not only does this course teach you to be a better writer, but it also helps you become the kind of professional that companies want to partner with.
"The Becoming a Freelance Writer course has everything you need to know to get started in a freelance writing career. Its comprehensive and well-structured lessons have you covered—from becoming a better writer, to setting up a successful business. It's practical, up-to-date, and filled with example briefs and templates that you can download and adapt to your needs right away. The editing sections alone are worth the cost of the course, with step-by-step, illustrative walk-throughs."
This course covers everything you need to step into the world of freelance writing with confidence.
I wish I'd had this course three years ago when I started my freelance writing journey! Writing is one thing, but writing for a living is something else entirely.

This course gives you the insights and confidence you need to handle clients, find work, set your prices, and so much more. It'll hold your hand through what is often a bumpy journey – transitioning from writing for fun to writing professionally.
This course wasn't just like reading through a textbook. It was interactive and packed with fascinating, engaging information which helped me stay focused!
"Before taking the course, my challenge was I didn't know what a freelance writer needs to do their job properly. As a content strategist, I wanted to know how I could best support the freelance writers I was collaborating with. Thanks to the course I learned how to write a good brief and how a freelance writer should act and communicate with clients. Understanding it from their perspective was incredibly helpful for me."
Becoming A Freelance Writer Course Curriculum
What each in-depth module contains
Get an overview of the course and understand exactly how it works. Everything is clearly explained, so you can set yourself up for success.

Discover why content writing and copywriting are two separate entities, as well as where the lines between them start to blur. Understand which are the most frequently requested content types. We look at the fundamentals of freelancing, too – from the typical stages of a content project to the skills you need to thrive in the industry.

Get to grips with an essential for any writing project: the content brief. Learn how to understand, clarify, and adhere to the rules and conventions detailed in this document. You'll then level up your research skills and discover why understanding your audience is key for conveying the right message.

Cement your core knowledge with information on how to structure a blog post or article and write fluff-free content. You'll also study information only a veteran freelance writer might know, such as how to master a specific tone of voice and use psychology to urge the reader into action.

Learn how to write content that boosts your client's brand with a comprehensive understanding of search engines and how pages are ranked by them. You'll learn how to plan and research content that appeals to search engines and the best practices for SEO in content writing.

Take what you've learned so far and see how it looks in a real-life project. In this case study module, we'll take on a fictional writing project from the client's brief to the final draft, consolidating the course material so far with explanations of our actions along the way.

Hone your freelancing acumen with the tools you need to launch your new career. Go through the process of building your brand and finding clients.

Take all that new knowledge and use it to craft a compelling blog post. We'll provide detailed written feedback on your work and invite you to a one-on-one feedback call with the tutor that graded your assignment. And, if you achieve a distinction grade, you'll be invited to work as a freelance writer with Knowadays.
Why Is Our Becoming A Freelance Writer Course Better than the Competition?
Created by one freelancer
No customized feedback on your writing assignment
Basic information that doesn't cover all facets of freelance content writing
An overview of writing in general
Limited or no tutor support
Document-based or static course format
Created by multiple expert content writers 
Actionable, tailored feedback on your writing assignment 
50+ hours of learning in eight holistic modules
A deep dive into writing professional blog posts and articles 
Tutor support available from real experts
Interactive, stimulating, and modern course structure
A publishing guarantee with Knowadays
Get to Know Our Friendly Tutors
As Knowadays graduates, our team members have walked the path you're about to take. They're on hand to help you progress through the course with confidence.
Hear from Our Graduates
Full flexibility. A boost in income. A brand-new skill set. They received all this – and more – by taking our courses and embracing the freedom of freelancing.
Frequently Asked Questions About Our Writing Course
How does this writing course work?

Becoming a Freelance Writer course is made up of eight comprehensive modules, each focusing on a different aspect of writing or freelancing. You can progress through the course at your own pace and revisit completed lessons for a refresher whenever you like.

Along with informative written content, each module includes interactive elements such as writing exercises and quizzes. These are designed to test your skills as you progress through the course and highlight any areas you might want to revisit.

When you reach the final module, we'll guide you through key revision areas and provide you with a mock assignment. This is an opportunity to practice for the final assignment and see the kind of industry-standard writing we're looking for. The mock test isn't marked by a tutor, but you can check your work against our model version..

When you're ready, you can continue to the final assignment. You'll write a 700-word blog post on a preselected topic, which will then be marked by our tutor team. You'll receive detailed feedback on your work, and if you score 80% or above, we'll offer you the opportunity to write three articles for the Knowadays Blog. You'll come away with professionally edited, published samples for your portfolio to use as proof of your writing skills and help you gain your next clients!

If you don't pass the assignment the first time, it's no problem – you can easily buy additional resit attempts.

As a successful graduate of Becoming A Freelance Writer, you'll be ready to take on professional content writing assignments. You could choose to work independently as a freelancer and build your own client base or pursue permanent employment with a single business.

With your Knowadays qualification, you have the flexibility to pick the approach that suits you best.

How long will it take to complete the course? Can I start it at any time?

One of the brilliant things about learning with Knowadays is that you set your own pace. When you invest in one of our courses, you gain lifetime access to the material. This means you can start whenever you want and take as little or as much time as you need.

How do I know writing is the career for me?

Before making any kind of career pivot, we recommend asking yourself three questions:

What do I enjoy doing?
What skills do I possess or would be willing to learn?
What work would make me happy?

A career in freelance writing might be for you if you:

Love reading, writing, and researching
Want to work from home or while traveling
Enjoy working with a range of people in varied industries
Want a rewarding career where you're always learning
Prefer to work at your own speed

With so many writing courses available, how do I know this is the right one for me?

There are so many different options out there, and weighing them up can be a tricky task.

One of the best ways to decide if a course is right for you is to get a feel for it – which is exactly why we designed our free trial! You can gauge what it's like to learn with Knowadays by exploring our example modules, complete with interactive elements such as writing exercises and quizzes.

It's also worth asking yourself:

Does the course cover the basics?
Does it include practical exercises to test my skills?
Do I get access to learning support?
Do I receive a certification?
Does it have positive reviews?

Knowadays' courses tick all of these boxes – and more!

What do I need to take the course?

To complete Becoming A Freelance Writer, all you need is a laptop or desktop computer with an internet connection.

While Microsoft Word is ideal for completing the exercises and final assignment, Google Docs is an excellent free alternative, and our tutor team will be on hand to help you with both programs.

Other than that, all you need to do is set aside some study time, get motivated, and be open to learning about all things freelance writing.

Do I need any qualifications or previous experience to enroll in the course?

You don't need qualifications or previous experience – we teach you everything you need to know to start working as a freelance content writer. This course is your path from complete beginner to confident, trained professional.

That being said, lots of experienced professionals take Knowadays courses too. If you're looking to brush up on existing skills and improve your writing samples, Becoming A Freelance Writer (and our work guarantee) can help you do just that.

What Skills Do You Need to Be a Freelance Writer?

There are a number of skills you need to succeed as a freelance writer. They can be split into two categories – hard skills, and soft skills.

Hard skills, also known as technical skills, involve the use of specific software or tools. As well as being a confident writer, you'll need to be comfortable with word processing software, and communications tools like email and video conferencing.

Soft skills, also known as non-technical skills, are about how you manage your workload, and how you interact with clients. You'll need to have good communication skills, be self-motivated and good at managing your time, and know how to manage stressful or challenging situations.

Is Becoming A Freelance Writer a certified course? Do I get a writing qualification?

Becoming A Freelance Writer is accredited by CPD, a professional body that assures excellence in training. CPD-certified courses are rigorously assessed by industry experts, making them a vital addition to your resume.

When you complete Becoming A Freelance Writer, you'll receive a digital certificate via email to showcase your abilities to potential clients.

Is there a money-back guarantee?

Yes! We'll refund any course purchase in full if requested within 14 days of the purchase date.

If you'd like a refund, all you need to do is email us at [email protected] and we'll be in touch.

Is there a demand for freelance writers?

Freelance writers are highly sought after! From businesses and nonprofits to publishing houses and content agencies, all types of companies need written text for marketing purposes. There's an increasing demand for professional freelance writers who can write content to a high standard.

Will generative AI replace human writers?

While generative AI has caused seismic change in the freelance content writing industry, it will never fully replace real writers.

Our partner company, Proofed, has witnessed clients experiment with AI in content production and realize that humans are necessary for fact-checking and editing the writing.

To stay up to date in this new landscape, writers will need to know how to craft compelling content that is data-rich, thought-provoking, well researched, and persuasive – which is precisely what we teach in our course. ​​

Can you make a living writing?

Absolutely! There are several factors that influence how much a writer can charge, and figures on average income vary depending where you look. However, they all have something in common – they show it's 100% possible to make a living writing!

As with any freelance career, you have to be willing to put in the work to develop your skills, find clients, and gain experience. But with some work and determination, you're sure to succeed.

How much money do writers make?

Top freelance writers regularly report earnings of more than $100,000 a year. According to Salary.com, the average annual income is $56,512 in the US.

The EFA (USA) suggests a minimum hourly rate of $61–$70 (depending on the nature of the project).

The rates you charge as a writer can vary significantly based on factors such as:

Your experience
The job's complexity
Whether you specialize in a specific subject area
The type of client

When you begin, you might not be able to charge high rates for your services immediately. But as you build experience, skills, and a roster of clients, you can raise your rates.

How do I get my first writing job?

If you pass your final assignment with a distinction score of 80% or above, you'll get fast-tracked into your first writing project with Knowadays! As part of our guaranteed publishing offer, we'll give you the chance to write three blog posts. Here's the process:

If you gain a distinction on the final assignment, our content team will send you an onboarding packet with all the details.
You'll research and write a blog post with support from our team.
You'll submit your first draft, and then an editor will review it and send you feedback.
You'll use this feedback to develop further and write the remaining two blog posts.
You'll produce a bio to accompany your blog posts, so we can credit you when the pieces are published.

You'll then have three professionally edited samples to help convince potential clients to work with you!

After this, there are a number of things you can do to gain more projects.

We'll teach you all of the above and more in Becoming A Freelance Writer, which features a dedicated module on building your business.

Who can I discuss my questions and doubts with?

We're here to help you decide whether Becoming A Freelance Writer is right for you. Email us at [email protected] or click here to make an appointment for a chat. Our friendly team is always happy to guide you through your new journey!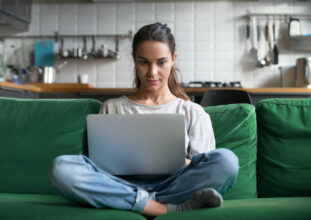 Becoming A Freelance Writer
Buy now or pay later with
Develop an in-demand skill set and tap into 100k writing jobs
Write blog articles for Knowadays with our publishing guarantee
Learn how to find, work with, and impress a diverse range of clients
Start earning $56K on average as a freelance writer
Stop clock-watching and find success in a flexible, fulfilling career