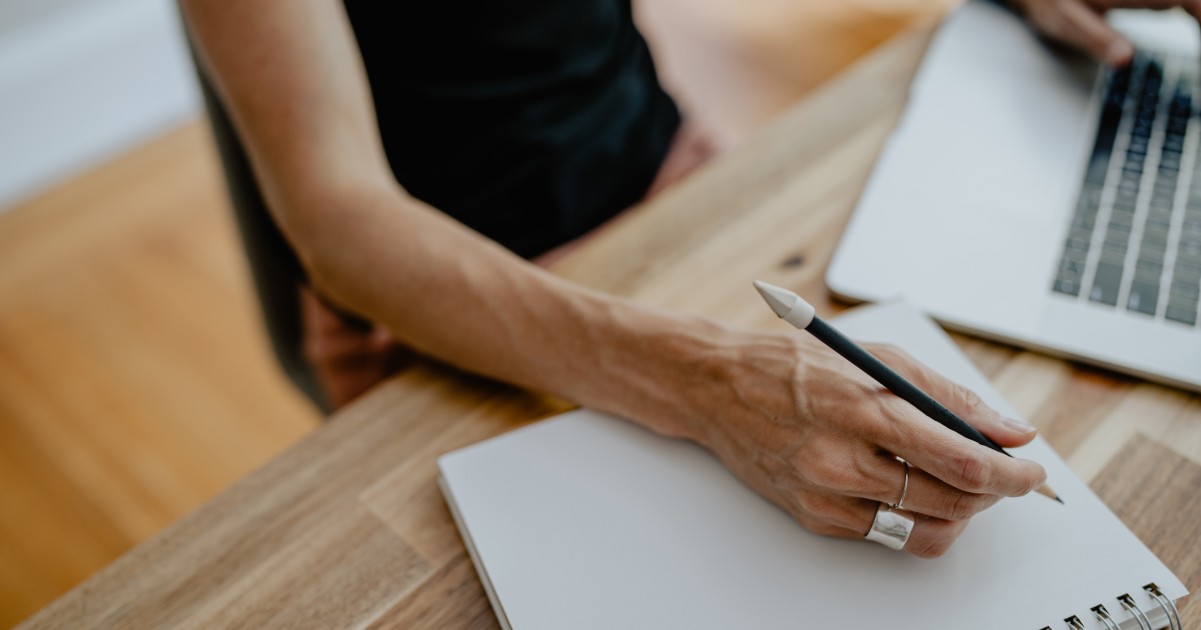 Are Online Courses Worth It?
Are online courses worth it? This is a question that many aspiring professionals and career changers ask themselves. With so many online courses available, deciding which one is worth your time and money can be difficult. In this blog post, we'll:
Explore the advantages and disadvantages of online learning
Provide some pointers to help you decide whether online learning is right for you
Give some examples of online course providers
What Are the Advantages of Online Learning?
The internet is vast, offering various courses on a wide range of subjects, from lots of different institutions and colleges. Online courses can help you expand your skills and knowledge, demonstrate your commitment to learning, and help you achieve your career goals more quickly.
1. Easy Access
There are many reasons why people may not be able to attend face-to-face classes. First, online classes often provide more flexibility. This is great for people who need to fit their studies around other commitments, such as work or looking after their family. Face-to-face classes also require transportation to specific locations, which some people may not have easy access to. Similarly, they may not live within a reasonable distance of good face-to-face options. Online courses cut out the need for travel completely!
Second, face-to-face classes aren't necessarily well suited to, or accessible for, everyone. Thanks to technological advancements and the increasing trend of remote work, online courses have made learning more accessible. Some people find that they learn better in a more independent environment, where they have greater control over the style and pace of learning. Online or remote learning also allows individuals (e.g., those with disabilities or particular learning requirements) to customize their learning environment to suit their needs.
Online courses allow individuals to learn at their own pace, fit learning around their existing schedules, and save time and money.
2. Tailored to You
Online courses typically have smaller class sizes compared to traditional courses. This allows learners to have more one-on-one time with the teacher or tutor, making it easier to personalize learning and address individual needs. Learning resources (such as videos, ebooks, forums, and online workbooks) are often included within the course cost, making them more affordable and easier to access.
3. Less Expensive
Enrolling in an online course can be more affordable than attending a traditional face-to-face class. Online institutions often offer flexible payment options such as monthly installments, per-lesson payments, and reduced fees or scholarships to entice students to join. Additionally, taking an online course eliminates the need to commute, saving you money on transportation costs.
4. Leads to Better Salary
The job market is constantly evolving, and businesses are now seeking candidates with diverse skills, whether hard or soft. Although a college degree may increase your chances of landing a high-paying job, online professional courses can provide practical tips and skills through project-based learning. Building a portfolio of your work can demonstrate to potential employers that you have hands-on experience as well as theoretical knowledge.
5. Enriches Networking
Investing in job-oriented courses not only helps you gain valuable skills, it could also provide networking opportunities with industry professionals. Connecting with experts in your field can help you expand your network and advance your career by making it more likely that you'll be recommended by others for jobs/opportunities. Many courses offer a comprehensive personal and professional development approach, helping you work on your communication skills and confidence as well as teaching you new skills.
6. Demonstrates Your Passion
Investing time in building your knowledge base demonstrates that you are committed to Continuing Professional Development (CPD), or in other words, improving yourself and the results you achieve for your employers or clients. CPD can involve taking online courses in your field, as well as a number of other activities. CPD can help established professionals stay up to date with industry skills and knowledge, take on more complex work, and work more efficiently. For career changers, CPD demonstrates a commitment to building new knowledge and skills, and can help to prove their credibility.
What Are the Disadvantages of Online Learning?
There are many common concerns that people have when it comes to online learning (and whether it matches up to face-to-face learning).
Some people worry that online courses are not as rigorous, or as credible, as traditional in-person courses. While some online courses come from established providers (like colleges or universities) others are less well-known. It can be harder to ascertain the credibility of these courses. However, this issue can be avoided with some thorough research. Before taking any course, you should do some due diligence. For example: check that the course covers all the basics, see if it requires assessment to gain certification, and read reviews from previous graduates.
Another potential disadvantage of online learning is that, if a course has been around for a while, the material may not have been updated to keep up with current trends. This is a valid concern, as employers and clients may not respect courses or accreditations that are out-of-date! Once again, however, this issue is easily avoided. Make sure you are familiar with the latest industry requirements in your field, and check that any course you take covers all the bases. You could also check online reviews, and see if you can find anyone in your network (real life or online) that can recommend the course.
Finally, online learning isn't suited to everyone's learning style. Some people find motivation in connecting with other people who have the same goals, but many online courses involve a lot of independent work. If you're the type of person who prefers group work, or learning in a traditional classroom surrounded by other people, you may find it harder to find an online course that caters to these needs. However, all is not lost – lots of courses offer things like webinars and virtual group sessions, so it is possible to find a course that offers the right support for you. It might just take a little more research!
Is Online Learning for You?
So, are online courses worth it? Before you embark on your learning journey, there are various factors you should consider.
1. What Is Best for Your Career Path?
Some careers require specific certifications or qualifications (e.g., healthcare, accounting, teaching) to get started, which may not be available online. Once you have those, though, you could consider adding to your resume with complementary certifications. These will show employers and/or clients your commitment to improving your skills, and going above and beyond the minimum requirements for your field. As an example, a teacher might choose to take a short course on SEN education or teaching computing skills.
For jobs that don't require specific qualifications, an online certification can help you stand out from the crowd. For example, a data entry clerk could improve their Microsoft Office skills, or an editor could add formatting to their repertoire.
2. Can You Justify the Cost?
When contemplating professional certification courses, it's a good idea to weigh the benefits of the course against the cost. For example, is it likely to advance your career? Could it result in an increased salary? Will it help you attract new opportunities? If the answer is yes, it's most likely a good investment.
3. What Are Your Goals?
When deciding whether to take an online course, always keep your goals in mind. If you're just starting out in a new career, obtaining a recognized industry-wide certification can boost your resume and help you advance in your chosen career path.
If you're already established in your career, an online course could help you upskill and reach the next level. This is especially true for freelancers looking to expand their horizons. Not only will it make your resume stand out, but it could also open up new doors and opportunities for you to explore.
4. Which Is Better: A Degree Program or a Certificate?
Choosing between a degree and a certificate depends on your field, and your career goals. As we mentioned previously, some careers require specific qualifications, which are non-negotiable. Other careers do not require specific qualifications (although they might be beneficial). For those careers, a degree may not always be necessary or provide a return on investment to justify its cost. Instead, a recognized accreditation or certification may be better. They can be completed more quickly, more flexibly, and according to Forbes, you can expect a 13–25% salary increase after taking one!
Where to Find Online Courses
There is an abundance of resources out there! Here are just a few examples you can choose from that cater to a range of budgets.
Finally, don't miss out on the opportunity to enhance your skills and knowledge with courses provided by your employer. Ensure that you're getting the most out of these offerings by requesting a tailored selection from your HR department or team leaders. With the right courses, you'll be equipped to excel in your current role and beyond.
Becoming a Freelancer
If you're looking for professional development courses, our CPD-accredited courses are a great option. Completing one of our courses will earn you a certification, which is an excellent addition to your resume. For new freelancers, our courses provide a fast-track route to proofreading, editing, or writing. Our courses offer CPD and career development opportunities for current professionals and freelancers. So, if you want to improve your skills and advance your career, sign up for our free trial today!