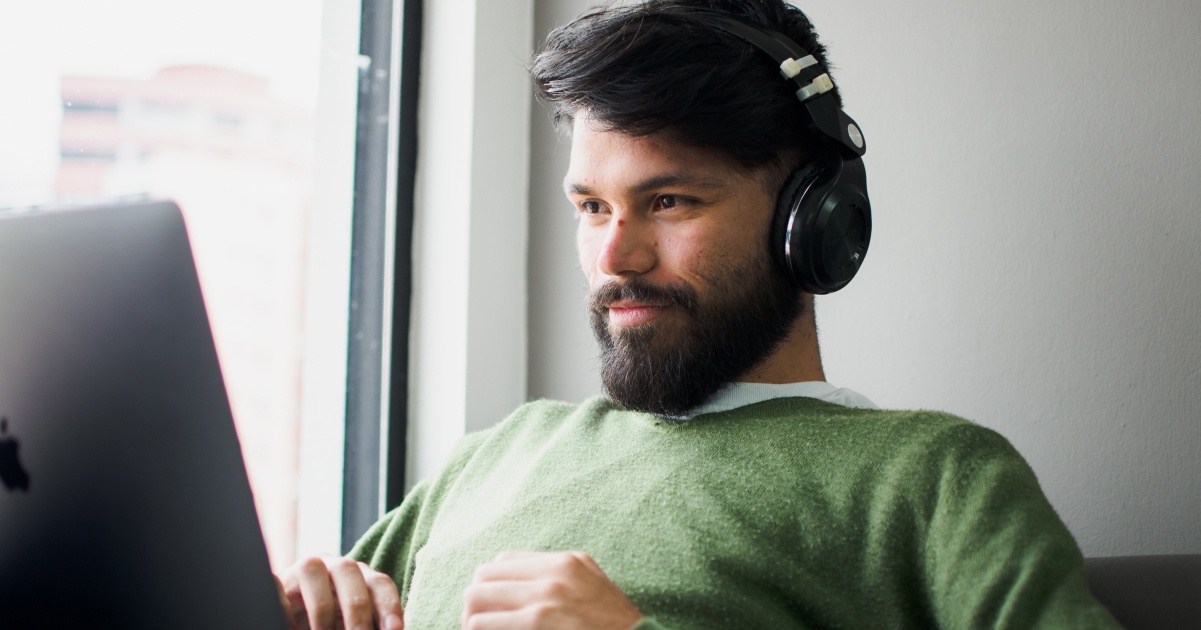 Dean
(Finding Fulfilling Work)
What does job satisfaction mean to you? It looks slightly different for everyone, but put simply, it's about how much enjoyment or fulfillment you get from your job.
There are lots of factors that contribute to job satisfaction: having varied, interesting work, having opportunities for career development, being able to maintain a good work–life balance, and feeling valued for your contributions (to name just a few).
While it's rare for a job to tick every box, there are plenty out there whose positives easily outweigh their negatives.
Dean, a Becoming A Proofreader graduate, was working as a security guard for a haulage company but found the work unfulfilling. He had always admired people with a specific skill or trade and wanted to start a new career that he could really be proud of.
After seeing an ad for Knowadays online, he decided to give our proofreading course a go. He says the course changed his life! He learned a unique, valuable skill, boosted his self-esteem, and has worked with our partner company, Proofed, ever since.
Keep reading to hear more of Dean's freelance story.
Hi, Dean! What were you doing before you started Becoming A Proofreader?
I was working as a security guard at a haulage company, but my dad got very ill with lung cancer, so I became his carer. After he passed away, I didn't want to go back to security work because I never felt suited to it. So, I signed up for agency work while I tried to figure out what I would like to try to do.
What made you consider taking our course?
I saw an advert for the Becoming A Proofreader course online, and English was the subject I was best at in school. I remember going through all the FAQs on the website and liking what I was reading.
I remember getting a phone call from someone at Knowadays and discussing it with them too, and I liked what she was telling me. So, I decided to take the course because it seemed like it could lead me to a career I would be a lot more suited to and proud of.
Did you have any hesitations or doubts before purchasing the course?
I'm always a bit wary of websites since there are a lot of scams. I was also worried that the work with Proofed might not be genuine either. I thought I might pass the test and then receive some email with an obscure part of the terms and conditions explaining why I was wrong for thinking I'd get to work for Proofed.
Those worries were groundless though; I've worked for Proofed for ten months now.
Have you taken any other online courses? How did Becoming A Proofreader differ?
I have done other online courses. I took a DIY course once. I also got a diploma in hydroponics from doing a course online. Once I paid for them, I didn't receive any further communication from the course providers though. This was fine; I paid for a service, received it, and never expected anything more.
But when I did the course, I received a lot of communication post-payment. This had a big effect.
The course can be difficult at times (as it should be), so receiving extra learning materials, advice, and guidance makes a big difference. Knowadays obviously care about people getting the most out of the course, which I think is the difference between great course providers and average ones.
"Knowadays obviously care about people getting the most out of the course."
What did you like most about learning with Knowadays?
The people who made the course know that it's an online course and have designed it to cater for problems that can arise from that. You can't put your hand up and ask a teacher when you're finding something difficult, so you're given online tutors you can ask questions to. I never asked them many questions myself though, as the course had a simple structure, and I found it very clear.
I like that I still have access to the course because I use it for work sometimes when I want to make sure of something. It's easy to navigate, and there is a sense of humor to it in some places.
I also like that I still get emails from Knowadays to tell me if the website is changing and invite me to join things like a Facebook community.
Mostly though, I just really appreciated how valued they make you feel as a customer, and how they want you to succeed.
How did you feel after taking the course?
Very proud. I put a lot of hard work into it. When I passed the test, I felt like I had developed knowledge and skill. I was excited to see what I could do with that moving forward, and I had confidence in my new abilities.
How has life changed for you as a freelance proofreader?
It's quite common to hear people say that something changed their life. Personally, I don't remember ever saying that about anything though. However, I will say it about the course I took.
I was always quite jealous of people who had a specific skill or trade, as it seemed like the kind of jobs I did before were things that anybody could do.
My dad was a mechanic, and whenever he opened the bonnet of a car, he seemed to know and understand exactly what he was looking at. I thought this was very special because all I saw was machinery and wires.
When I worked security, my job was to sit in a caravan at the top of a haulage yard and make sure nothing bad happened to the lorries. Anybody can do that.
The course I took taught me a specific skill though, and now I feel like I have something more unique to offer. This led to an increase in my self-esteem, which has affected other areas of my life and improved them. So, I don't think it is an exaggeration at all to say that the course changed my life.
"The course I took taught me a specific skill, and now I feel like I have something more unique to offer."
What do you enjoy most about proofreading? Do you have a favorite type of document or subject area to proofread?
My favorite jobs to do for Proofed are the job and university applications because it's really motivating to help people achieve their goals and change their lives.
Is there any advice you'd give to someone who is currently thinking about taking Becoming A Proofreader?
I think the one sentence I would tell them would be "Everything you are promised you will get." No course that is actually worth passing will be easy, so it's not guaranteed that you will pass the final tests (although they are very doable). But Knowadays do everything possible to put you in the best position to pass them, which is something I would guarantee to anyone.
Becoming A Proofreader
If you're feeling unfulfilled or dissatisfied at work, it's never too late to make a change. Our courses will teach you unique, valuable skills, and help you kickstart a new career that you can truly enjoy and be proud of.
Becoming A Proofreader and Becoming An Editor cover everything you need to know to start work as a freelance proofreader and/or editor. And with our guaranteed work offer, you can start enjoying the benefits of a flexible freelance career almost straight away! Buy both courses as a bundle, and you'll save 15%.
Try them for free today!