Formatting In Microsoft Word
By 2030, 75% of jobs will require advanced computing skills. Expand your formatting abilities, future-proof your career, and improve your earning potential!

✔️ Windows and Mac
✔️ CPD certified course
✔️ Builds on basic MS Word skills
✔️ 100% self-paced learning with lifetime course access
✔️ Takes roughly six weeks at five hours a week
✔️ Expert tutor support
✔️ Comes with Knowadays course completion certificate

Develop Your Formatting Skills and Broaden Your Horizons
198K
 Open jobs requiring knowledge of Microsoft Word, as seen on LinkedIn
75%
The percentage of jobs that will require advanced computer skills by 2030
6K+
Successful graduates of Knowadays courses (and rising!)
50+
Different roles that call for proficiency in MS Word (proofreaders, editors, admin assistants, educators and more!)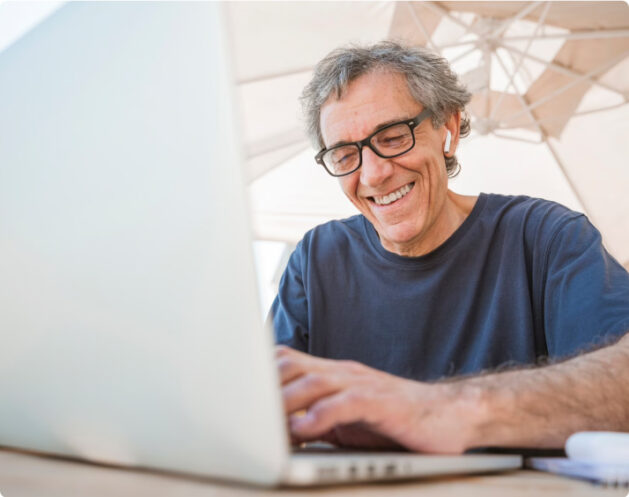 Learn to Create Beautifully Presented Word Documents
Struggle with spacing? Can't correct mismatched fonts? Always misaligning images? If these are just some of your Microsoft Word woes, our Word formatting course is the cure.
Designed to elevate your basic Microsoft Word skills to an expert level, it will help you confidently offer Word formatting services to new and existing clients. Learn new skills, increase your earning potential, and boost your resume to impress prospective employers. Formatting In Microsoft Word is perfect for full-timers and freelancers alike!
Gain expertise in a sought-after skill set, and take your freelance business or career to new heights.
Show dedication to your craft, and offer clients or employers specialized knowledge.
Learn how to select the most appropriate design tools.
Discover the best practices for formatting different document types.
Who Is This Formatting Course For?
It's for you if you want to…
Take your career up a notch
Learn a valuable digital skill
Open yourself up to exciting job opportunities
Use your new knowledge to increase your earning potential
Give your freelance business an edge
Expand your range of services
Source new clients who need expert formatting skills
Add polish to your proofreading and editing work
Develop your formatting capabilities
Become fully proficient – and faster – in Microsoft Word
Demystify complex MS Word tools, from macros to multilevel numbering
Enhance the readability of your documents
Introducing Our Formatting In Microsoft Word Course
11 modules, 30+ lessons, 20 practice-based exercises
Delve deep into Microsoft Word's functionalities and go step-by-step through key tasks for formatting documents. Comprehensive text instructions, images, and demo videos offer insightful ways to access the tools you need to perfect your new formatting skills.
Comprehensive content
Get to grips with everything you need to know about high-level formatting in Microsoft Word. Work with an extensive range of documents, from essay excerpts to journal articles.
Dynamic by design
You'll learn via engaging step-by-step instructions and immersive videos. A range of practical tasks will test your skills, including exercises using advanced tools such as referencing and styles.
Devised by formatting experts
Our course materials are carefully created by formatting professionals with exhaustive knowledge of various styles and advanced workflow techniques.
Pressure-free assessment 
Your studies will culminate in a final, self-evaluated project to solidify your new formatting skills, so you won't have to worry about being judged and ranked. 
Student-led learning 
There are no urgent deadlines with this course. You can work through the content as quickly as you need or dip in and out at a relaxed pace. Lifetime access means there's no rush.

Goes hand in hand with other courses
Formatting In Microsoft Word is custom created to complement Becoming A Proofreader and Becoming An Editor. Use it to enhance your skills as a freelancer, offer clients new document formatting services, and increase your earning potential.
It added to my resume
"This is the second course I have completed with Knowadays (I also did the Becoming A Proofreader course), and I enjoyed both. I work as an aviation technical author, so I do a significant amount of formatting in Word. It's great to continue learning and add to my CV."
The amount of topics and depth of information in this course took me to totally a new level in MS Word
"The topics of this course are cleverly selected, and I was impressed by the power of macros and how they can increase productivity and save time and effort significantly.

It covers all needed skills brilliantly. The level of knowledge in this course empowers proofreaders and editors to perform any formatting task related to their job. I am really grateful for all the effort that has been put into this course."

The course was very valuable!
"Initially, having used MS Word for 20+ years, I thought it would be a course that would remind me of a few things and give me a certificate to back up my skills. But I learned a lot from it! I was very impressed!"
I highly recommend it.
"Knowadays courses go into great detail and let you work at your own pace. There are also plenty of end-of-module quizzes and practice exercises to test your skills. The tutors are very helpful and respond quickly to any questions you may have.

I would highly recommend Knowadays courses to anyone looking to start a career in proofreading or editing."
Formatting In Microsoft Word Course Curriculum
An overview of each detail-rich module
We will introduce the course and what formatting is. We will also provide an overview of how to navigate the course, along with a quick refresher on Word's user interface.

We will review the most frequently used formatting features found in Word. We'll look at formatting tools from fonts and paragraph editing to page-display settings as well as some other features, including how to replicate formatting or clear it when necessary.

Styles are pre-set combinations of formatting characteristics that allow you to quickly change how text appears in the document. They are an essential tool for efficiency in the formatting workflow process and for ensuring consistency throughout an entire document.

We cover the use of page and section break tools, a key aspect of document layout. The proper application of page and section breaks ensures that text appears where you want it. Breaks also impact the application of numbering for both pages and headings. We include a lesson on columns here as well because section breaks are key to the smooth flow of text in columns.

Adding page numbers to a document is quite easy! In this module, we'll go over the basics as well as options. We'll also prepare you for more advanced numbering by diving into creating headers and footers and adding chapter numbers that also appear in the header.

In this module, we show you how to create bulleted, numbered, and multilevel lists. You'll also learn about working with tables in Word, including how to customise table designs, insert formulas, and resolve common display issues related to lists and tables.

This module shows you how to insert images into documents and make them play nicely with each other and the text. We'll also go through the process of adding captions and labels to images, figures and tables, including section or chapter numbers. These skills can help you create visually appealing and professional documents.

This module explains how to create a table of contents and lists of tables and figures using the built-in functionality of Word. You'll learn how to format headings correctly so they appear in the table of contents and how to update these lists as your document changes.

In this module, we'll introduce you to some advanced tools to automate repetitive tasks and how to use and create custom themes to give documents a unique look.

Citations, references, and bibliographies can be daunting tasks. This module breaks them down into manageable pieces. You'll learn how to insert and format citations and references for popular referencing styles, as well as how to add endnotes, footnotes, cross-references, and indexes.

In this module, you'll apply the skills and knowledge gained throughout the course to complete a final formatting project. This project will let you combine the skills presented throughout the course as you test your proficiency in formatting a professional document in a self-assessment task.
Why Is Our Formatting In Microsoft Word Course Better Than the Competition?
See how we compare with other Word formatting courses.
Only teach MS Word basics 
Include filler and less focused content 
Don't cover workflow-improving techniques
Contain fewer or no practical tasks 
Finish without a final project 
Teaches advanced MS Word topics
Contains concise content with laser-sharp focus 
Equips you with efficient formatting workflow
Includes 20 hands-on exercises to compound learning 
Ends in self-evaluated assessment to test new skills
Meet Our Friendly Tutors
If you need support as you progress through the course, our team of experienced professionals is just an email away.
Hear from Our Graduates
Extended knowledge, broader opportunities, and added income – they gained all this and more by developing their skills and careers.
Frequently Asked Questions About Our Formatting Course
What are the benefits of Formatting in Microsoft Word?

Formatting in Microsoft Word teaches you how to format a document in Word to a professional standard. You'll learn how to use Microsoft Word's many features to create visually appealing, clearly organized documents.

You'll also be able to:

Format text so it's easy to read and scan
Produce consistent and standardized documents
Draw the reader's attention to key information

Formatting in Microsoft Word could even help you with your career, as most computer-based jobs require at least some knowledge of this program. More than 60 million businesses subscribe to Office 365, and around 50,000 new small businesses buy Microsoft Office products every month.

On a personal and professional level, this course could help you:

Accrue transferable skills to use across different industries
Open up new job opportunities
Add a new service to your freelance business and enhance your earnings
Increase your productivity at work
Make an excellent first impression with your documents

What is Microsoft Word used for?

Microsoft Word is a text-processing program used to create, edit, and present different styles of documents. It has several core uses, which you'll learn about in the course. By the time you reach the final formatting project, you'll know how to:

Use features such as fonts, paragraphs, and page-display settings
Apply styles for headings, titles, subtitles, and more
Use page and section break tools and create columns
Add numbering to pages, headers, and footers
Create clear, readable lists and tables
Work with graphic elements
Create a table of contents, list of tables, or list of figures
Apply mirror margins, themes, and use macros
Add citations, references, endnotes, and footnotes

What kind of career opportunities are available for me after taking this course?

Microsoft Office is required in 10% of high-opportunity positions and is the sole software package cited in the top 20 skills in all career categories, so having full knowledge of its functionalities can broaden your career opportunities.

If you work or plan to work in Microsoft Word, this course will help make each document you produce look professional, regardless of your industry.

For example, Formatting in Microsoft Word is applicable to the following careers:

Administrative assistant
HR executive
Paralegal
Grant writer
Marketing specialist
Educator
Salesperson
Project manager

And if you're a freelance proofreader and editor, the course will prepare you to offer formatting services to potential clients.

What will I learn from Formatting In Microsoft Word?

Along with an extensive understanding of Microsoft Word's advanced features, this course will equip you with the knowledge you need to format professional-looking documents. We'll explore why specific fonts are preferred for certain documents and share tips for overcoming common formatting problems. As you sharpen your knowledge of Microsoft Word's formatting tools, we'll also help you scaffold your skills and cement your learning with quizzes and practical exercises.

As you wrap up the course, the final formatting project will give you the confidence to apply your new skills to your career. You'll have the skills you need to add professional document formatting services to your freelance repertoire or produce professionally formatted documents at work.

Can I take this course if I've never used Microsoft Word?

To get the most out of this course, you should go into it with an understanding of Microsoft Word's basic features along with fundamental computer skills. This includes familiarity with essential tasks such as browsing the internet, using apps, and copying and pasting text. You'll also need to download, create, and save Microsoft Word documents, as well as name files.

Is the course for Mac or Windows?

We have created two versions of this course – one for Windows and one for Mac. When you purchase Formatting In Microsoft Word, you will receive both versions to suit both systems.

With so many Microsoft Word courses available, how do I know this is the one for me?

It's tricky to know whether a course is suitable for you without attempting it – which is why we designed a free trial! You can gauge what studying with Knowadays is like by working through our sample lessons, which contain engaging quizzes and exercises.

When deciding whether to take a course, it's worth asking yourself:

Does it include interactive activities to reinforce your learning?
Does it include step-by-step directions?
Will it help your continued professional development?
Does it have positive reviews?

With Formatting In Microsoft Word, you receive all of the above and more!

Is there a time limit on how long I have to complete the course?

When you sign up for a Knowadays course, you gain lifetime access to the material. Users who are inactive for more than 90 days may have their account access suspended. If this happens, simply get in touch with us, and we'll reactivate your account immediately. If we update our course content after your purchase, you'll receive these updates free of charge.

Does it matter where I'm based?

Not at all! As long as you have a PC and an internet connection, you can work on the course from anywhere.

What language is the course in?

The instructions in this course use US English spelling and punctuation, but the tools and skills you need are universal. We show you how to adjust measurements for both centimeters and inches.

Will I need to buy extra materials?

Besides a computer or laptop, you'll need a recent, up-to-date version of MS Word installed (the 2019 version is the oldest version acceptable) or an active subscription to Microsoft 365.

Is there a money-back guarantee?

Yes! We'll refund any course purchase in full if requested within 14 days of the purchase date.

If you'd like a refund, all you need to do is email us at , and we'll be in touch.

Who can I discuss my questions and concerns with?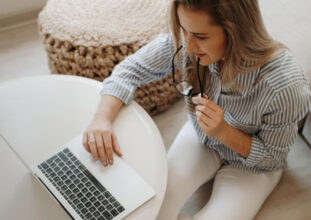 Formatting In Microsoft Word
Buy now or pay later with
Produce professionally formatted Word documents 

Demystify complex MS Word tools, from macros to multi-level numbering 

Future-proof your career and improve your earning potential

Tap into 198K jobs that require knowledge of Microsoft Word

Expand your range of services and take your freelance business or career to new heights