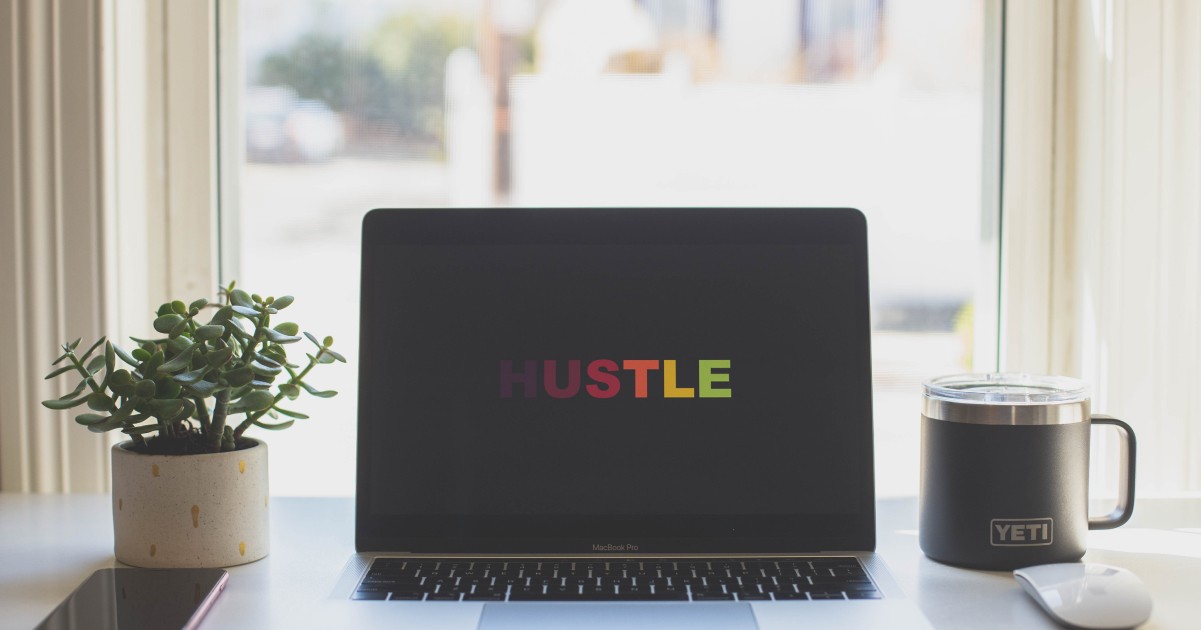 What Are the Most In-Demand Freelance Skills?
If you're considering starting a new freelance career, you're probably curious about the most in-demand freelance skills.
According to Upwork, nearly 40 percent of Americans performed freelance work in 2022, which was an all-time high. It's clear that a growing number of people are drawn toward the autonomy and flexibility that freelance work offers. With so many people exploring freelance work, having the right skills and being able to stand out from the crowd is more important than ever.
We've previously explored 10 Essential Soft Skills for Your Freelance Resume. In this blog post, we'll look at seven of the most in-demand freelance hard (or technical) skills.
7 In-Demand Freelance Skills
As the world of work is changing, and technology and artificial intelligence (AI) are becoming ever more dominant, the skills that freelancers need are changing too. Here's our list, in no particular order, of some of the most in-demand freelance skills.
1. Search Engine Optimization (SEO)
SEO is the process of optimizing website content (for example blog posts) so that it ranks highly on search engine results pages. Businesses of all sizes use SEO techniques to market their products or services, making it a very in-demand skill. SEO techniques include:
By boosting traffic to their websites, businesses can attract a larger audience, build brand awareness, and secure more sales.
SEO is a particularly valuable skill for anyone looking to get ahead in a freelance content writing or marketing career. If this is not yet in your skill set, look for an online SEO course to get started!
2. AI Engineering
As we mentioned before, the rapid growth in the popularity of AI is changing the world of work in many ways. Many people are concerned about the role AI will play in the future, and whether their jobs will be made obsolete by technology.
However, AI presents many opportunities, especially for aspiring freelancers. Coding, software engineering, debugging, and testing, are all highly sought-after skills when it comes to working with AI. Many of these skills are also transferable to careers like website and app development and UX (user interface) design.
These skills are often taught on the job, although there are many online courses that teach the basics. If you already have any of these skills from previous roles, they can form a great basis for a freelance portfolio.
3. Graphic Design
In the digital age, visual content is an essential part of communication and marketing. Graphic design involves the production of visual content for print, social media, websites, and many other places. It also involves branding: helping businesses to create a strong identity through their logos, typography, and color schemes.
There are many routes into graphic design, from short online modules to university degrees.
4. Videography and Photography
Can you compose a great photo? Do you make your own videos for social media? If so, you already have some of the skills a freelancer needs to succeed in this field.
Visual content is everywhere. All kinds of businesses use photographs and videos as part of their marketing strategy – on their social media platforms, on their websites, in digital and print advertising campaigns, and more. They say that a picture is worth a thousand words, so photography and videography are great freelance skills to have!
Whether you're trying to turn your hobby into a freelance business or you're starting from scratch, there are lots of ways to develop your technical and creative skills. There are numerous online resources, books, courses, and in-person workshops that can help you grasp the basics and then further refine your skills.
5. Project Management
Some businesses can't afford to have a project manager on their payroll, especially if their big projects only come around infrequently. As such, many prefer to hire project managers on a temporary, as-needed basis. Because freelance project managers work flexibly and are usually happy to take on short-term projects, their skills are in demand.
Project managers are responsible for seeing a project through from start to finish. They create a detailed plan, organize resources (like the budget), manage the project team, and ensure that the project reaches a successful conclusion.
There are a plethora of courses available depending on which area of project management you prefer.
6. Social Media Marketing
How often do you see marketing posts in your social media feeds? Daily? Hourly? Every time you glance at your phone? You can see why social media marketing is an in-demand freelance skill!
A social media manager is responsible for running a business or client's social media platforms (like Instagram, Facebook, LinkedIn, or TikTok). Their day-to-day tasks include:
Developing a social media strategy (to help their clients reach their business goals)
Creating, curating, and scheduling content (e.g., images and videos, captions)
Interacting with followers (respond to enquiries, building a community)
Analyzing the performance of social media campaigns
Copywriting skills are vital for social media marketing, and we'll look at that next.
7. Copywriting and Editing
Although AI is increasingly being used to produce and edit content, it'll never be able to replace writers or editors completely.
When it comes to content and copywriting, AI can't yet match the creativity or empathy of real people (and likely never will be able to). When we read a piece of writing produced solely by AI, we can still hear a robotic voice – and it rarely has the sparkle and personality that shines through copy written by humans. While AI has many useful applications, businesses still need human writers who can truly understand the nuances of tone and voice and create content that resonates with their target audience.
Similarly, proofreading and editing skills are highly sought after when reviewing AI-generated copy. Human editors are needed to ensure factual accuracy, address issues with tone and style, and make sure writing is engaging and impactful. AI can't make nuanced assessments and will often miss errors, so any content produced needs a final (human) review before publication.
Writing and editing skills are valued in every industry and sector; after all, every business wants to promote their products and services, build brand awareness, and make sure their content is accurate and error-free. You could pursue a wide variety of roles with these skills, including content writing or copywriting, marketing, and proofreading and editing.
Online courses can be a great route into freelance writing, proofreading, and editing. Not sure where to look? Check out our roundups of some of the best options:
What's a Great Way to Kickstart a Freelance Career?
As we've seen, there are a wide range of freelance skills that can help you along your chosen path. A great way to kickstart your freelance career, add new skills to your resume, or refresh your existing skills is to take a look at our suite of courses aimed at helping you make the most of life as a freelancer. Get in touch today and sign up for a free trial to see just what our courses can offer you!