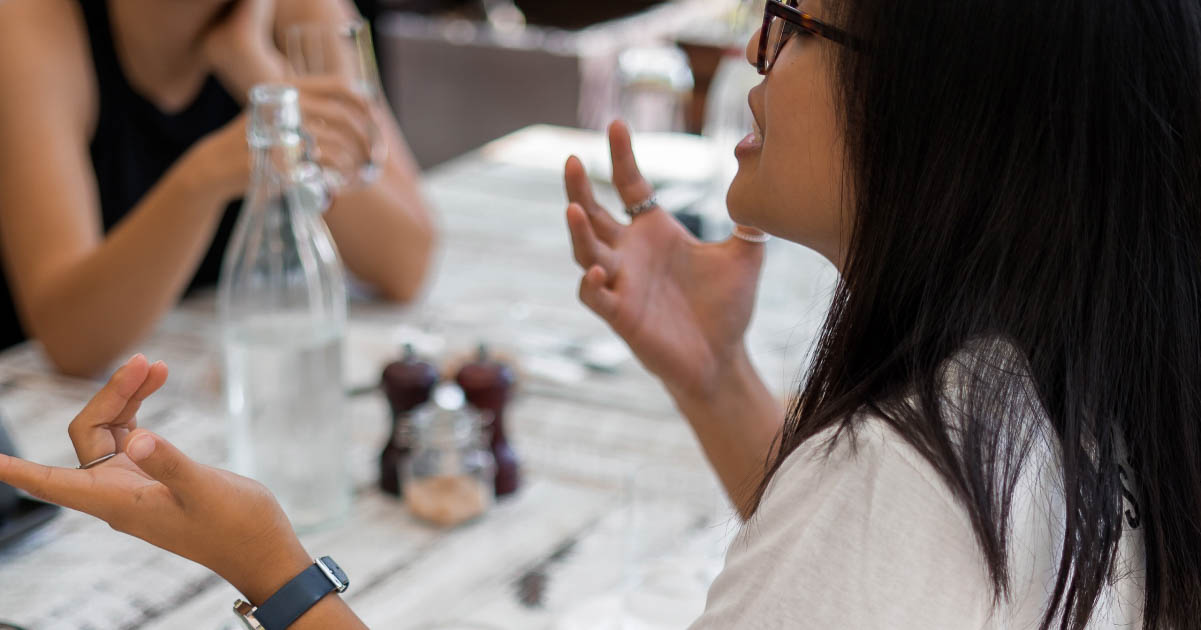 3 Communication Skills Every Freelancer Needs
If you want to jump into freelancing, you'll need to learn the best ways to communicate with your clients, especially in the digital age. In this post, we'll look at the four types of communication and some skills every freelancer needs to be a successful communicator.
Types of Communication
There are four types of communication: verbal, non-verbal, written, and visual.
Verbal communication is the transfer of information through listening and speaking. We do this face-to-face, through video, and through phone calls (link).
Non-verbal communication is what we say with our bodies without using words. Things like body language, dress, facial expressions, gestures, eye contact, and tone communicate different information than words, like how we present ourselves in society and how comfortable we feel in each situation.
Written communication is how we communicate with text. This consists of emails, letters, blog and social media posts, and any other form of information through writing.
Visual communication is the use of images to present information. Tables, pictures, graphs, and posters are examples of visual communication often used in advertisements and company branding. Visual communication brings together the elements of design to convey how you want your business to be perceived.
As a freelancer, you'll use each of these types of communications to reach clients, exchange information, and expand your business. Now that we've covered the different types of communication, let's look at the top communication skills every freelancer needs to master for a successful career.
Preparedness
Before entering a conversation with a potential client or business professional, make sure you've done your homework. If you walk into the meeting without learning who they are or what they may ask for, you may stumble over your words and be unable to have a cohesive discussion. Try to brainstorm potential questions they may ask and prepare relevant answers.
Active Listening
A key aspect of successful communication is the ability to listen. Active listening will help you understand what your client wants and ask informed questions about their needs.
While speaking to someone, focus on their words. As you collect information, be present and consider the context. Be sure to maintain eye contact and, if needed, take notes.
Body Language Awareness
Non-verbal communication often conveys more than words. When meeting a client or colleague, make sure your body language exudes professionalism, confidence, and respect.
To do this, first you'll need to dress for the part, wearing professional clothing and modest accessories. When speaking, keep your tone even. Always be respectful and keep an appropriate distance. Be aware of how you are standing or sitting (don't slouch!) and maintain eye contact. And most importantly, smile. This will keep the atmosphere light and friendly.
As you speak, consider your partner's body language to perceive unspoken issues and feelings. Notice how they respond to suggestions or questions, and how their body language indicates what they want in your product or relationship.
Proofreading and Editing
Are you interested in becoming a freelancer? If you have strong communication skills and a keen eye for detail, you may have exactly what it takes to become a professional proofreader and editor. Interested? Check out our Becoming A Proofreader and Becoming An Editor course bundle, which will equip you with the nuts and bolts of the professional world of freelance proofreading and editing.
And if you pass our Becoming A Proofreader and Becoming An Editor courses with a distinction score of at least 80%, you're guaranteed work with our partner company, Proofed. Sign up for a free trial today!