Britta
(Homeschooling During COVID-19)
Life for working parents can be hectic enough as it is, and throwing a pandemic into the mix certainly doesn't make things easier! However, recent Becoming A Proofreader graduate Britta found freelance proofreading the perfect way to balance her career with homeschooling her kids during the COVID-19 pandemic. We spoke with her to find out more.
Hi, Britta! What made you consider the Knowadays course?
The most important factor was the promise of guaranteed work after passing the course. And the course got really positive reviews online.
When I came across the Becoming A Proofreader course I had only just received my work permit, something which had taken a while to get after moving to the U.S. in 2019. Before the move, I was a freelance editor and graphic designer in Belgium and the Netherlands.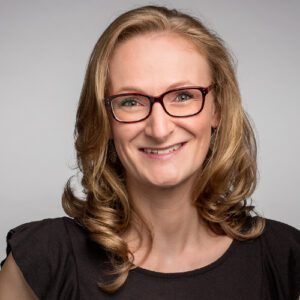 Was there anything in the course that you found particularly challenging?
Yes – it was in English! My native language is Dutch.
How has your transition to working freelance with Proofed been?
The transition has been very smooth, an exciting and valuable journey. The detailed feedback you receive from the team at Proofed is of great value when you are starting out.
How has life changed for you as a freelance proofreader?
Being able to work from home has given me the opportunity to combine my professional goals with home-schooling my two kids, even during the COVID-19 pandemic.
"Being able to work from home has given me the opportunity to combine my professional goals with homeschooling my two kids, even during the COVID-19 pandemic."
Where do you proofread? What is your day-to-day routine like now?
I have my workspace set up at home. Once the kids have started their online homeschooling classes, I do some household chores and catch up on my emails. Then, between the kids' snack time and lunch, I work! In the afternoon, I continue working and help the kids with their homework. And I usually fit in some studying or reading once the kids have gone to bed.
What do you enjoy most about proofreading?
I love the fact that you help other people by polishing their writing. I particularly love to work on documents from the human sciences, IT and, business fields.
Have you been self-employed before? How are you finding it?
Yes, I have been self-employed before and I love it. It gives me the flexibility I need to combine family life and professional goals.
Are you doing any other, non-proofreading, work?
I am! I also do content and copywriting, graphic design, and branding.
What do you do when you aren't proofreading?
Usually, I spend time with my family, reading, drawing, or working on creative projects. I also enjoy gardening, walking, designing, and making jigsaw puzzles.
Is there anything else you'd like to add?
Thank you, Knowadays and Proofed, for doing a great job! I am very grateful to be part of your family.
Finally, do you have a LinkedIn profile that you want to share?
Yes, I have a LinkedIn profile here.
Becoming A Proofreader
Are you looking for a career that fits around a homeschooling schedule? Sign up for the free trial of Becoming A Proofreader today and see if freelance proofreading is right for you.
Becoming A Proofreader
Guaranteed work with our partner, Proofed
Your path from beginner to confident trained professional
Invest in yourself and start a flexible, fulfilling new career
One-on-one support from friendly, expert tutors
Join hundreds of happy learners living a new lifestyle of freedom and flexibility