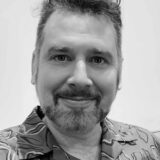 To paraphrase Aristotle, 'To write well you must express yourself like common people, but think like a wise person.' This perspective has influenced my approach not only to writing, but also to life in general. I believe that throughout our lives, we never stop being both students and teachers. It is everyone's job to share their knowledge with each other, and to do this requires effective communication. This is where proficient writing can showcase its immense value.
My love for stories and the exploration of how ideas are expressed inspired me to study English literature and philosophy at university. During that time, I often helped local and international students structure, organize, and edit their assignments. I also wrote as much as I could for my campus newspaper.
I enjoy the process of crafting words in a way that will most effectively convey their intended meaning, and I like helping other people with their writing just as much as I like working on my own.