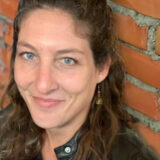 I graduated from the Knowadays Becoming A Proofreader course in 2021 and am beyond excited to now be working as a tutor and blog writer to support others on the same journey.
Our blog provides such helpful and informative content, so I feel like both roles give me the opportunity to help people take their proofreading, editing, and writing skills to the next level! Proofreading and editing is actually what sparked my interest in writing my own content – I spent so much time helping other people improve their writing that I became interested in pursuing it myself!
I've written about everything from real estate to dentistry, but my favorite topics are the ones I get to write for Knowadays – like how to become a freelancer and develop as a professional. I'd have to say my favorite article topic so far has been what holiday gifts to buy the freelancer in your life!